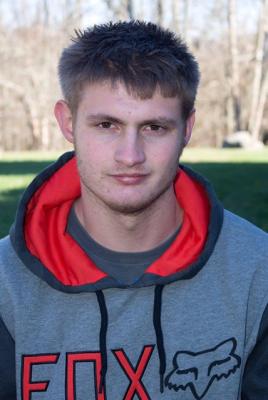 Ethan "E" Frank Michael Fittro, age 22, of Rachel, WV, passed away on Monday, September 4, 2017 in Lewis County, WV. He was born November 25, 1994 at Fairmont, WV, a son Jason Thomas Fittro and April Lynne Michael Fittro of Mannington.
He is also survived by his 2 brothers, Hunter Fittro and Chase Fittro of Mannington; maternal grandparents, Ernie and Nancy Michael of Mannington; paternal grandmother, Carol Sue Fittro of Shinnston; several aunts, uncles and cousins and a group of friends he considered family and a great G.N.C.C. Race Family (Grand National Cross Country Series Racing).
He was preceded in death by his paternal grandfather, Dorsey Thomas Fittro, and two uncles, Robbie Michael and Timothy Fittro.
Ethan was a 2013 graduate of North Marion High School. He was employed by Northern Sales Company in Mannington as a part owner. He raced 4-wheelers in the G.N.C.C. Series where he was the 2015 -19 PlusC Class National Champion. He loved hanging out with friends and riding 4-wheelers and side-by-sides. He enjoyed his dogs "Buddy, Baylee, Bella, Duck and Spur".
Ethan was a member of the Rymer United Methodist Church and he volunteered at the Mannington Food Pantry and The "C.R.O.S.S". He had the biggest heart and would help anyone in any way he could.
The pallbearers for the funeral service will be Chase Fittro, Hunter Fittro, Frankie Egress, DeShaun Horton, Cody Rogers, Evan Nielsen, Jason Brummage, Zack McIntire, Issac Prunty, John Garrison, Connor Sobolewski and Justin McNay.
Family and friends may call at Masters Funeral Home, 209 Main St, Mannington, on Thursday, September 7, 2017 from 2-9:00pm. Funeral services will be held in the funeral home on Friday, September 8, 2017 at 1:00pm with Pastor Kevin Cain officiating. Interment will be at Mannington Memorial Park Cemetery. On-line condolences may be left for the family at www.mastersfuneralhomewv.com